DAF celebrates the 250,000th Super Space Cab with a special edition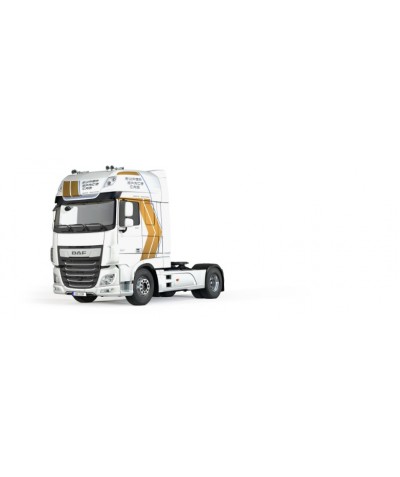 DAF Trucks presents the XF Super Space Cab Celebration Edition. With this special version, DAF is celebrating the production of the 250,000th DAF XF Super Space Cab, for drivers a version with a luxurious interior trim in cognac-colored leather.
In 1985 Daf asked himself a question: How can we offer the driver maximum comfort?
In that year, the DAF 3600 Space Cab was created which set a new level in terms of space and driving comfort thanks to the raised roof.
In 1994, DAF went further by setting new standards with the Super Space Cab version.
The cab of the latest DAF XF Super Space Cab is the ideal place for every driver to work, live and sleep. Unsurpassed ergonomics, special finishes and extremely spacious.
The cabin has a volume of no less than 12.6 m 3 which makes it the most spacious on the market.
The XF Super Space Cab offers an impressive standing space of 2.23 meters, is equipped with two large beds, the lower one is 80 cm wide and 2.20 meters long.
Comments
No comment at this time!
Leave your comment