Scania R Swedish Griffin Edition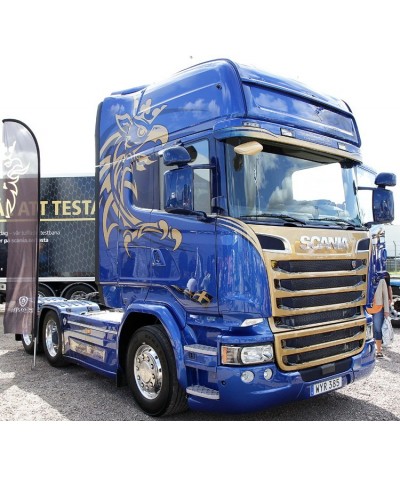 Presentation of the Scania Swedish Griffin Edition. This is an anniversary edition to celebrate Scania's production of 150,000 trucks for the Swedish market since its inception in 1891.

A vehicle released in the distant 2015 in a limited edition only for the Swedish market.
The truck in question is a Scania R restailing Streamline with 620 hp in a metallic blue color with the livery of two gold colors and a darker tone of blue that creates a very pleasant three-dimensional shadow effect.

It has a gold-colored front grille that reflects the color of the design, obviously the interiors are also dedicated to this special edition.
In this article our friend model maker Antonio Falchetti has created the 1:87 scale model of this version here are all the photos.
Finally, a video of the official presentation by Scania during an event.
Comments
No comment at this time!
Leave your comment