Volvo F10 - F12 Eurotrotter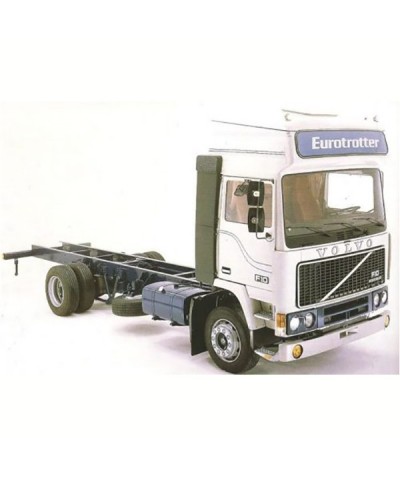 This special cabin, designed to take advantage of the entire loading surface of the truck (maxi-volume), equipped with a short cabin and a super-raised attic roof.

Available on both the Volvo F10 and Volvo F12 models, cab and tractors, it is equipped with a raised bed resting on the rear wall; if desired, a second bed could be mounted behind the seats on request.

If desired, a special LVA version was also available with no rear protrusions which increased the load even more.

In Italy it makes its appearance at the 1987 Turin Motor Show, in Europe it is presented in 1986, it will continue to be produced even later with the version with rectangular headlights.

Its shape, its particular aerodynamics and the unmistakable EUROTROTTER writing made it exclusive
| | |
| --- | --- |
| | |
| | |
| | |
| | |
| | |
| | |
| | |
Comments
No comment at this time!
Leave your comment