Volvo FH 750 XL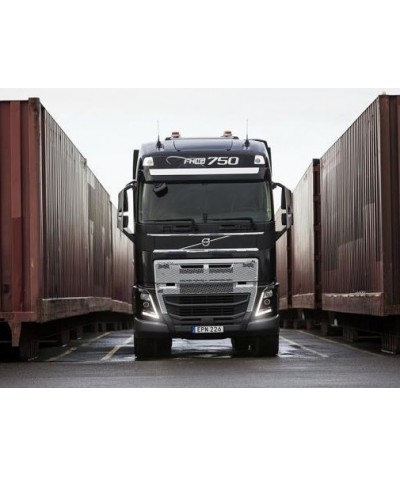 Volvo in 2016 presented the new I-Shift gearbox, an absolute novelty because it is equipped with two short gear added, which allows you to leave and obviously travel with a total truck mass of 325 tons.

To present this new gearbox, Volvo launched a challenge: how much can tow the Volvo FH16 750, the most powerful truck in the world among those built in series, with the strongest man in the world behind the wheel.

The Volvo FH16 750 is powered by an inline 6-cylinder Dev Eev engine with 16 liter displacement that delivers 750 hp and reaches a maximum torque of 3,550 Nm at 1050 rpm. A real beast, but how much weight can his gear manage?

At the wheel of the most powerful truck in the world there will be the strongest man in the world: Magnus Samuelsson, ex-winner of the competition "World's Strongest Man" in 1998, accompanied by the journalist Brian Weatherley, expert in heavy vehicles.

I-Shift can handle really heavy loads, but the aim of this challenge is to demonstrate the enormous capabilities of this gearbox and highlight the results that can be obtained with the new relationships.

The challenge involves towing a "freight train", as many as 20 trailers loaded with double containers in the port of Gothenburg.
If someone wants to expand their garage in miniature with a Volvo FH 750 XL here are some ideas from our catalog:
Comments
No comment at this time!
Leave your comment