Valcarenghi: a philosophy, a passion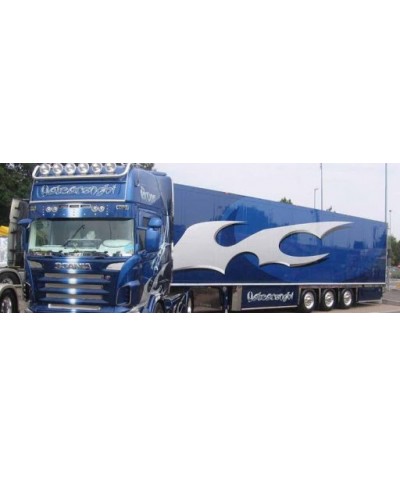 Today I want to tell you the story of a man who has made his passion his job.
His name was Bruno Valcarenghi.

Stainless symbol of the company of the same name, remembered by all his former truck driver colleagues as a kind man, classy and at the same time brilliant and charismatic.

His boundless passion (as well as for good food) for the Scania company is well known, all of his fleet was rigorously marked Scania. All the cabs of the Valcarenghi company are very recognizable thanks to their spectacular liveries made of shades and designs that make its trucks unique. Among its most popular vehicles we mention the "Blue Shark" and "the Mephisto" which are appreciated not only for the uniqueness of the decorations of their bodies but also for their interiors, with attention to detail.

Unfortunately, the great Bruno Valcarenghi left us a short time ago, amid the grief and dismay of many fellow truck drivers and others, who literally invaded his Facebook profile with messages of affection for him and his family.

All of us at Max-Model we join his working philosophy, the attention he has put to create his fleet of transport, we find it every day in our small world, in the work of all the model makers who try to reproduce in the manner as faithful as possible all the details of what their project is.
In Same Category
Related by Tags
Comments
No comment at this time!
Leave your comment