ASG transport ....Old but not too much!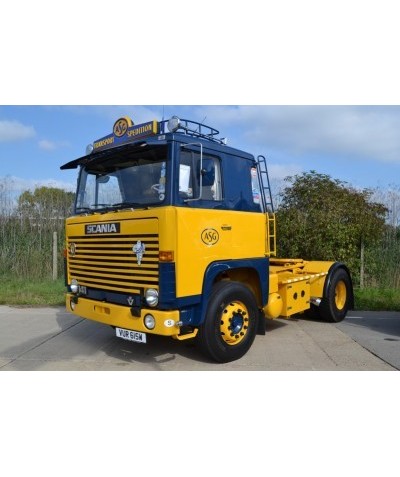 My passion for elderly truck is always alive and that is why I decided to recreate 1/87 scale decals for this transport company that has made the story.

First of all some history details, the ASG was a Swedish company, born in 1935 in Stockholm, in the following years it develops rapidly between 1939 and 1941 it has about 450 vehicles and a turnover of 550 million. Later it is bought by Deutsche Post through the subsidiary Danzas and finally in the year 2000 becomes DHL.

The livery of this company I always liked is very eye-catching: dark yellow cargo and dark blue marry well together making the trucks very pleasing in appearance.

Hence the idea of ​​producing a specific set for the Scania 141, a vehicle that together with the Volvo F88 has changed the history of european transport by introducing into the cabins incredible equipment for the era and comfort never reached before. In the kit there is a pair of ASG cabin logos with oval shape, two logos with an arrow for the semitrailer, the overhead cabin, with the logo and the writing, made using the DECAL 3D technique, the embossed logos of the Micheline and the Scania-Vabis logo in the front calender.
Enjoy yourself with these decals!
Massimo
Comments
No comment at this time!
Leave your comment