Il Danish Pluche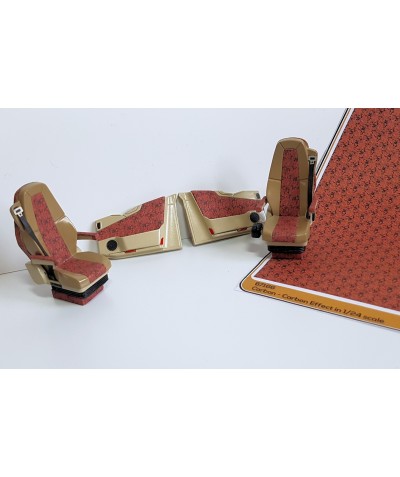 The project was born starting from a suggestion. Our friend Ashley Coghil proposes us to make a decal that would simulate a very famous upholstery in the truck world and it is the Danish Pluche.
Everything starts from a spot of very bright colors red, orange, yellow and black, but immediately problems arise to be solved, the first challenge is to scale the drawing, so that it is not disproportionate and is credible mounted on a model, the second is to create a graphic pattern with the same shapes and mix of colors but not too repetitive that simulates the wallpaper.
The third point is the color rendering in the printing phase with these beautiful bright colors to the eye, but the first printing tests are a tragedy. It will take several weeks of rehearsal with thousands of graphic and saturation and contrast changes to achieve the desired result.
After various ups and downs and a thousand proof prints involving also our good loyal Renato, who from a graphic point of view is a Guru for us and is always present also to our direct, we have managed to create a satisfying product for the eyes and simply spectacular malleability and adaptability.
The rest is all skill and imagination of the model maker as you can see from the photos of the creations of the model maker Ashley Coghil.
Comments
No comment at this time!
Leave your comment