On the Road Brugge show in Jabbeke (B), 9-10 march 2019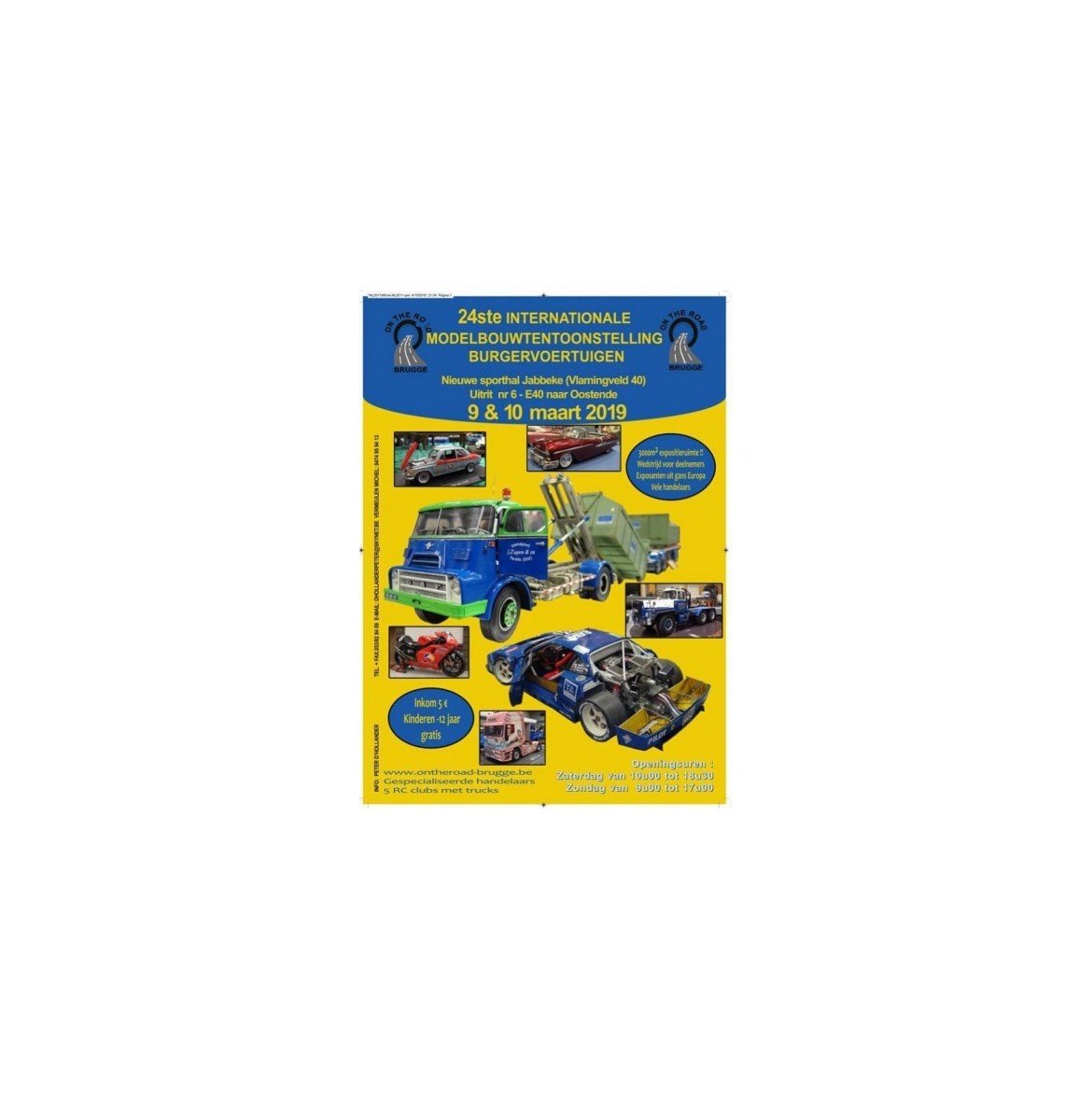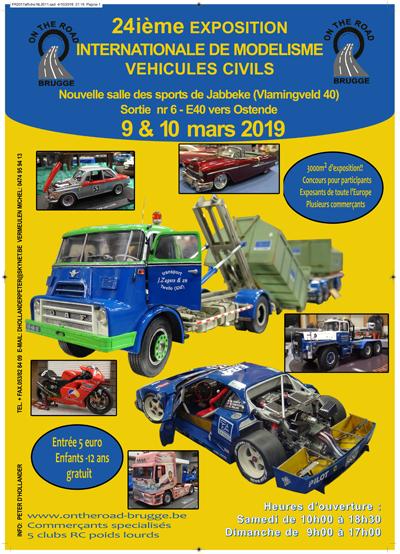 Few weeks are missing at the beginning of the show "On The Road Brugge", which, like every year from 24, is THE appointment to European modelers in Jabbeke, Belgium, a small town not far from the most famous Bruges.

This year you will find us here, as always, with all the NEWS for decals 2D and 3D dedicated to the truck world 1/24 and not only in this scale.

The focus of the Show will be the competition between modelers from each european nation that will culminate on Sunday with the awarding of three prizes for each category of competition. The model makers participating in the race have worked a whole year to present their model, cared for in every detail, using the best techniques.
But even if this is a real competition is not lacking the joy and the desire to be together that you breathe in these two days and that every year pushes us to think about the next edition already the day after the closing of the event.

We will participate in this festive atmosphere by making available the numerous articles of our catalog and especially the news, you can then make the pre-orders that you can pick up at the event.
Starting from January 2019 we will show you all the news of the truck 1/24 world that we will present during the performance both 2D and 3D.
ATTENTION! Not all the items in the catalog will be available at the fair, some items will be available only with previous request by mail. To get an idea of ​​availability you can check on the website and where you will find the words "only on request" then you will be sure that decal will not be present at the event and you can write us an email.

An important new feature this year is the presence of the first Max-Model Cup! A cup dedicated to the models that will mount one of the 2D Max-Model decals or one of the 3D accessories of Max-Model.

Also this year we will sponsor the first prizes of the most important truck categories with a on-line coupon.

I just have to tell you follow us! We will keep you updated via Facebook and Instagram so sign up and pre-order ...... then we just have fun !!
Comments
No comment at this time!
Leave your comment