Modelbaumesse in Ried 2019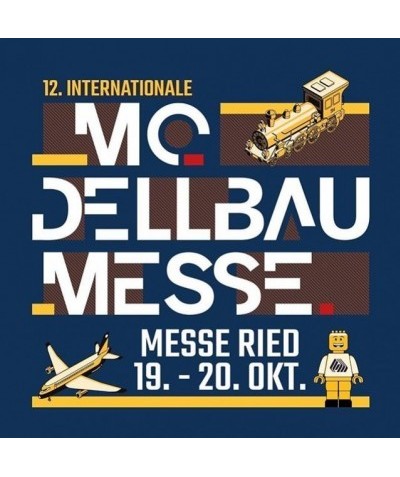 October arrives and as usual we participate in the Modellbaumesse Ried in Austria, this was the third year and as every year our friends and clients manage to make us feel at home.

We arrive at the fair with our head crowded with 1000 things done and many new projects that must take shape.
This year we decided to present ourselves in a different way, our biggest booth and with all the 3D on display together with the new decals, we really enjoyed this experience and we want to repeat it also for the other fairs around Italy and in Europe, we enjoyed welcoming all visitors in an open way and giving the chance to touch our products!
Friday is usually dedicated to the assembly of the booth and even if the accumulated fatigue was so great our friends BANANAS welcomed us with joy and made us feel at ease, offering us coffee and homemade biscuits ... delicious!

Exciting has been the beginning of Friday's day when, just before the opening to the public, we delivered the surprise prepared for the BANANAS ModellClub!
Seeing them remain speechless at the beginning made us a bit unsettled but when we realized that with our little tribute we had guessed their desire and a request that they had not yet had time to make us, it meant that we all burst into laughter of joy and disbelief !!!

The atmosphere of this fair is familiar but very professional in the presentation of artisans and small production companies not only in Austria like our friend and italian colleague Model 71 with whom we shared this experience for the umpteenth time!
But we don't want to forget all those who have come to say hello and to discover all the news at our booth!

Of course we invite you to come and visit us next year ...

Now some photos of the fair starting from the Bananas diorama



Comments
No comment at this time!
Leave your comment