Catalogo 2020 Busch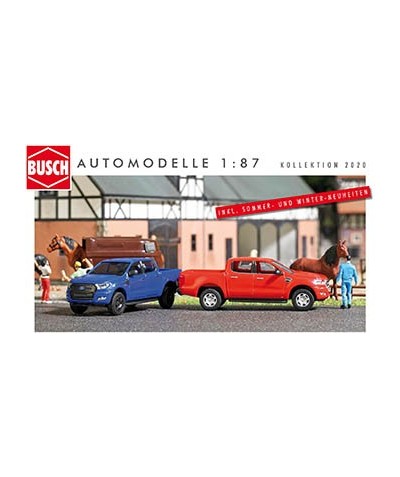 The Busch Catalog has finally come out, including News and many interesting things to browse through the catalog.

One of them all: Busch also enriched the collection of accessories and models to decorate.

Among the latest innovations, the Ford Ranger pick-up and the new Ford Transit stand out, but the most important gem is the legendary Beetle in many colors.

There are also several classics in the catalog such as the Defender 110, the Discovery, the Piaggio Ape, the Fiat 500 and many others.

I dedicate particular attention to the white Ford E-350, an American ambulance to color in view of my passion for the health emergency sector.

Here are some images from the catalog:
Comments
No comment at this time!
Leave your comment