Warning! Promo season on Decal 3D ends november 17th!!!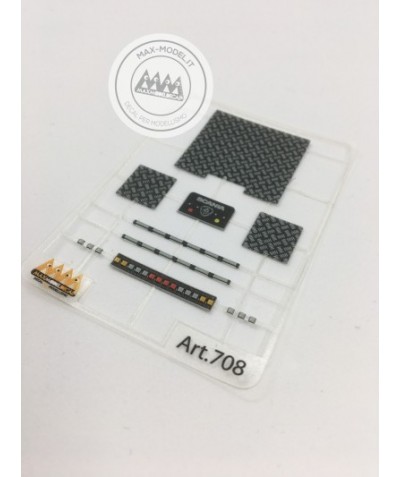 We personally follow every step of the realization of our 3D Decal, our European exclusive takes shape in the Max-Model laboratory: starting from the creation of the vector file up to the final stage with a high quality 3D printer with photographic resolution.

Given the enormous demand on the market for this product, we have decided to extend the promotion until the end of November, just on time with the Bologna Model Game, which this year will end on November 17th.

Let's take a closer look at one of the 3D articles available on the site. The first feature we notice is its flexibility, a feature that allows us to adapt it to any surface.
This product is resin based and his high definition in colours makes it ready to use
The different areas in relief make it true to reality
Let's see in detail one of the 3D articles in the catalog: article M708

The kit contains
an almond platform

two other square shapes, for the finishes, always in almond




A frame for air tubes




two rows of rectangular lights to put under the miniskirts




six individual square lights that can be used both on the front grid and on the back as an additional light for maneuvering




a row of larger lights that can be positioned behind the cabin or as a splash guard



First we cut the sprue that block the various pieces of the kit:
Meanwhile, on the model I have disassembled the accessories found in the rear floor: tank, grille and filter cap.

Afterwards I can reinsert the tank simply by separating it from the grate and glue it by passing it from below.
I don't paste the platform right away but I position it to try it and to see if there are adjustments to make
Now it's time to finally glue it and I can use both cyanacrylate or vinyl glue (wooden glue).
Here is how a finished model looks, in this case a Renault Magnum, with all the accessories mounted:
Here is the video that summarizes everything: presentation and editing.

Good vision!
Comments
No comment at this time!
Leave your comment