T-Range ... Finally Herpa!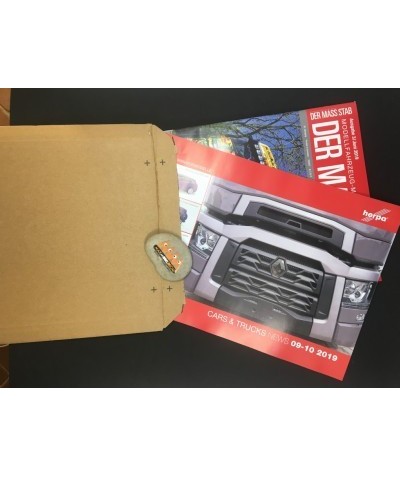 Summer is coming and the autumn news from Herpa are coming too, the air warms up with the news we have been waiting for a long time: the new Renault T-Range in 3 colors white, red and green, but immediately Herpa brings out also some branded models.
Continuing to scroll through the pages and seeing that Scania made 50 with its V8, it could not miss a dedicated graphic for each era along with new colors for the Scania S and the Volvo FH4.
Also for the cars there are some interesting news: the Mercedes EQC AMW, the new electric SUV german branded in two colors: white and metallic blue
New colours aailable and new liveries for the world of Firefighting:
Also in the Minikit world we have very nice and curious news, related to the season news of Renault also the Minikits are all Renault with the whole range: Renault R, Premium, Magnum 2008.
Many old glories, still some Iveco Trakker (Riwatran), Wasel, Kahl, a couple of decorated collector's models and also a Scania Valcarenghi
With all this wealth, an Autumn is announced that is anything but rainy! Click HERE to download the catalogue in PDF format.
Comments
No comment at this time!
Leave your comment