Mercedes MP4 Old School by Guido Kehder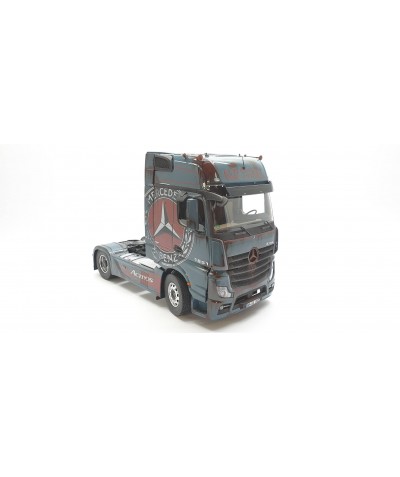 Guido Kehder contacted me this summer, if you don't already know his works or rather his masterpieces you can find everything here, inspired by our M67470 Mercedes MP4 Old School kit and by the design of a real truck that has been deliberately and professionally aged, he made me participate in his project to create an Italeri kit to be presented to model makers in November 2019.

The collaboration was born spontaneous and immediately an envelope with the Mercedes MP4 Old School decal left for Germany so that Guido had all the time to be able to make the model.

The opportunity to present it to the modeling world would have been the Italian Model Game appointment which was held on 16 and 17 November 2019 in Bologna (IT).

Guido has always kept me updated on the progress of the works, from the assembly of the model, to its coloring and to the various stages of aging.

The end result was a masterpiece where Guido was able to blend the modern in an exceptional way with the exaggerated aging and where our decals have found the best way to express themselves.

Let's see in detail some phases of the model realization:
Assembly of the decal on the sides of the cabin

The cabin with the front grid
And now the photos of the completed model, no words for it and let your comments...
In Same Category
Related by Tags
Comments
No comment at this time!
Leave your comment