Herpa news August 2019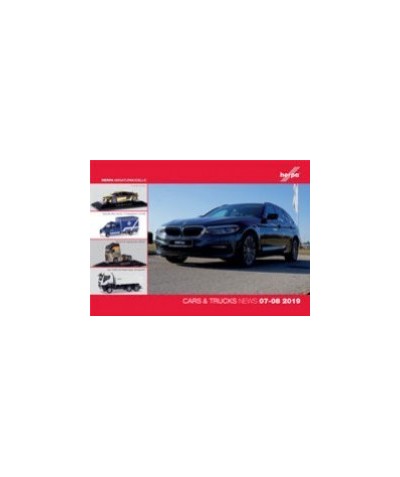 Lots of news from Herpa in their usual added catalogue.
In previous catalogues there was the new version of BMW serie 5 and in this edition you can find Touring version presente in two distinct colours.
In this issue also the long awaited Iveco Trakker in various versions: tractor 3 axels in white and red, with sides and tip-up in Minikit version, german Bundeswehr version and also germa firebrigade version with roll-off.
Noticeable also the two version of MAN F9 in Roman Diesel edition with 2 or 3 axels.
Very very interesting also the issue of the Teileservice version (given in separated pieces to assembly ) of the new Iveco Stralis Hi-Way
Do not underestimate the issueof three different kind of cranes for the rear of the cabin (for me a little bit small and waiting for something more structured!)
In the catalogue you'll find also a lot of version and colour of other models yet in the Herpa collection.
Comments
No comment at this time!
Leave your comment