Fespa 2018 - Berlin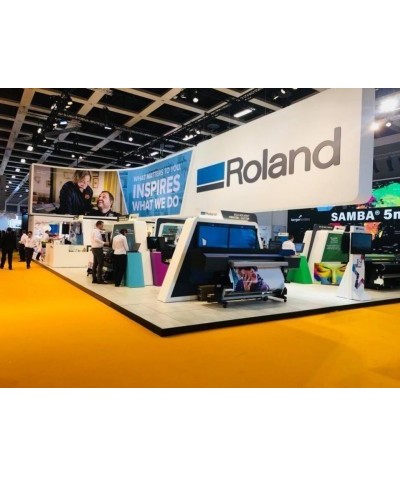 The love and passion for our work brings us sometimes a lot of effort but also a lot of satisfaction.

The first request by Roland DG to become its testimonial for a European advertising campaign called "Roland Hero" dates back to April 2017.

The adventure began with the filming for a professional video in our laboratory, a whole day with a very nice crew that put us at ease and brought out the best in us.

Time passed quickly between a photo, an interview, a lot of blunders and a movie and at the end of the day we were exhausted !!!

Then time passed, where the film was mounted, cut and adjusted, we saw the auditions and photos ... the time never passed to get to the exit of the advertising campaign.

The "Roland Hero" campaign starts at the European level and every nation puts into play a craftsman of excellence, we are the testimonials for Italy.

All this brings us to the Fespa 2018 where the two of us stand on the Roland stand, making us more proud than ever for what we do every day!
Comments
No comment at this time!
Leave your comment