Daf 95 Space Cab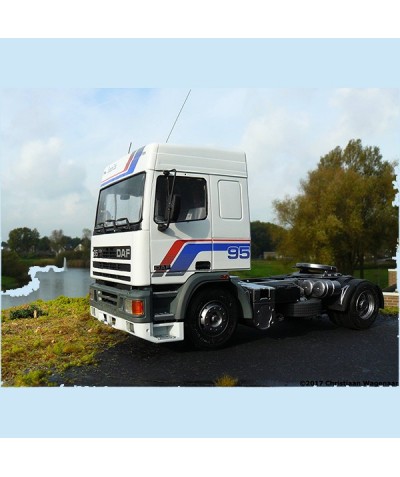 This kit DAF 95 Space Cab comes from the idea of ​​two Modellers: Christiaan Wagenaar and Johannes Zagers, thanks to their collaboration in a few weeks the project has become a reality.

During the last On the Road talking to Christiaan came the idea, "why not making the decals for the DAF 95 Space Cab version?"


I became passionate about creating this design and I studied a lot to understand how to draw it.

Christian introduced me to Johannes as the most experienced connoisseur of DAF, he has a wonderful collection of models of this brand and some on display also in the DAF museum.

The work was a lot and painstaking, the search for original photos allowed me to make a decal that compensated for some shortcomings of the kits already on the market, but in the end the result was rewarded.

Judge yourself the work from these photos, the models DAF 95 Space Cab assembled very well by Christiaan and Johannes enhance even more the work done in the team.

A heartfelt thanks to Christiaan and Johannes!
This is our article
In Same Category
Related by Tags
Comments
No comment at this time!
Leave your comment