Jabbeke On The Road Show, 10-11 march 2018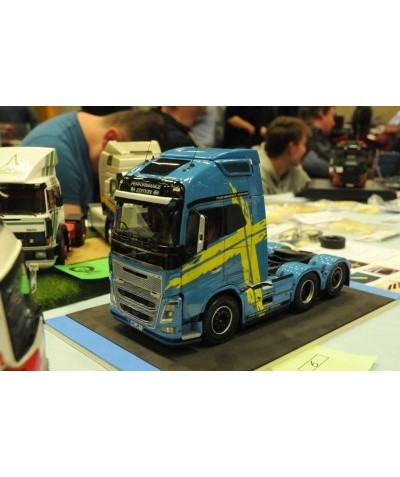 They were two intense days, completely engaged in modelling, rich in content and passion.
This year we arrived early on Friday but we could not set up until Saturday morning because in the evening there would be a sport match and the organization would have done the small hours to arrange the tables, so we could relax sitting at the bar to enjoy a coffee together with our friend Christiaan Wagenaar and telling us anecdotes about modeling, we had some time to resume ... a year!

The next morning was spent at high speed, but while everyone was queuing to enter or picking up their entry ticket to the competition, I walked around the tables admiring all the masterpieces that the modellers of half of Europe exposed and I photographed all carefully.
Our table was full of 1:24 models made with our decals .... really eight! The basic boxes were the classic Italeri and Christiaan assembled, painted and applied the decals and protective. All except the mythical Mercedes 530 Racing mounted and decorated by Guido Kehder.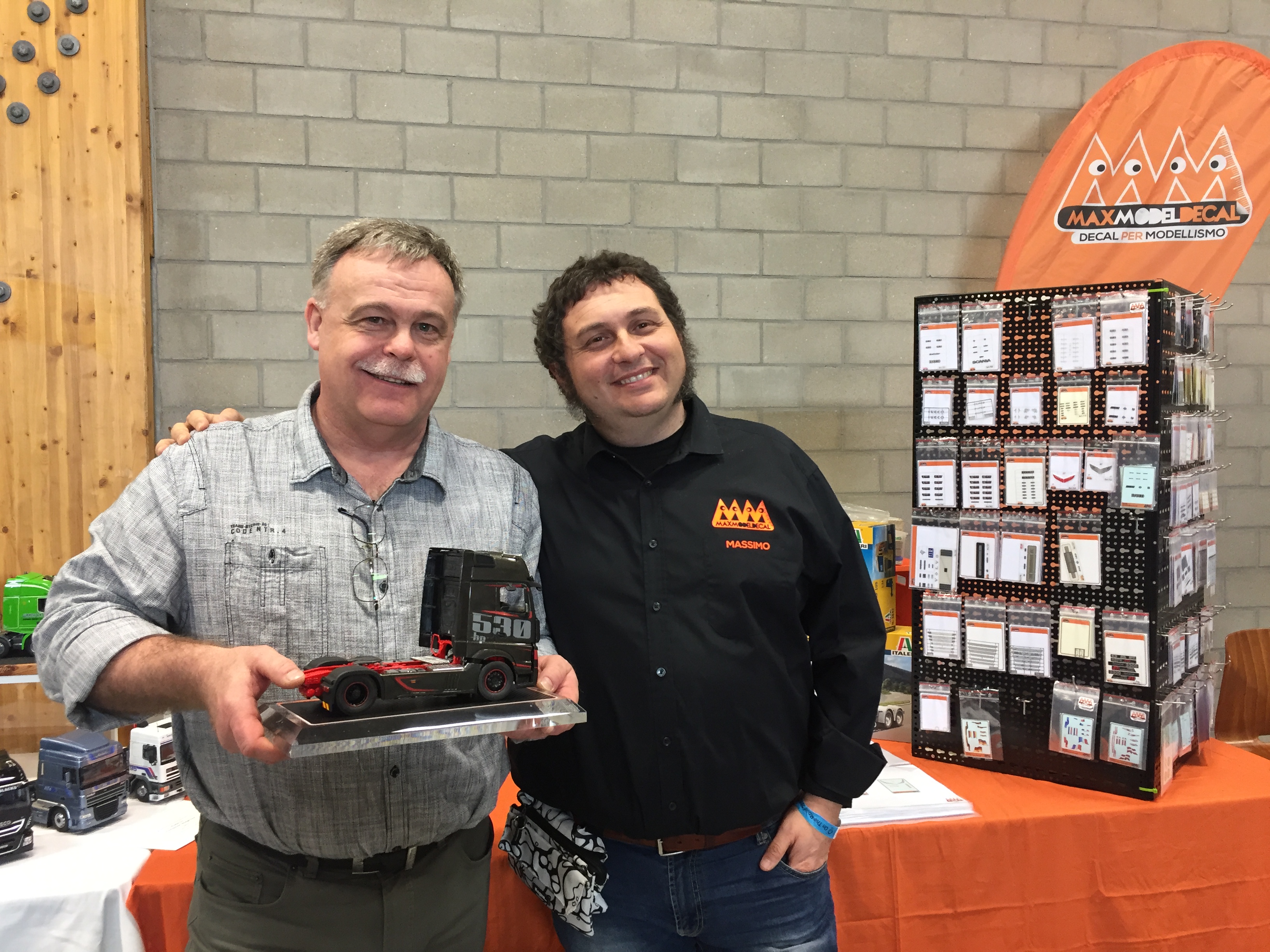 This last model I followed him in all the stages of editing thanks to the photos that Guido from Germany sent me, but when I could see him live, completely covered with carbon and with the livery created by Max-Model I was breathless from the emotion! Also what can I say if not a huge THANK YOU to Guido and Christiaan who gave me their wonderful masterpieces ?
Sunday morning is short and the award ceremony suddenly come with more than 30 categories of each modelling topic where the first three modelers who received the highest score receive a splendid cup for the first, second and third prize together with the prizes made available from sponsors (Max-Model and A & N Model Truck).
Unfortunately, this moment also reminds us that the event is coming to an end and the weekend is over.

In the afternoon we come to the stand of our friends of the Dutch Model Truck Club group to get more information about their latest project, made entirely with their strength, a really interesting American trailer (will follow a dedicated article).
For the first time Letizia and I did a live on Facebook to show all models even to those who could not be there in person and in a certain way to breathe the magic atmosphere of this show, if someone has lost you can see it here VIDEO.


Good things always have an end and as Paul Hoymans said "it was a fun weekend but the problem is to go until next year"
Comments
No comment at this time!
Leave your comment