The Gypsy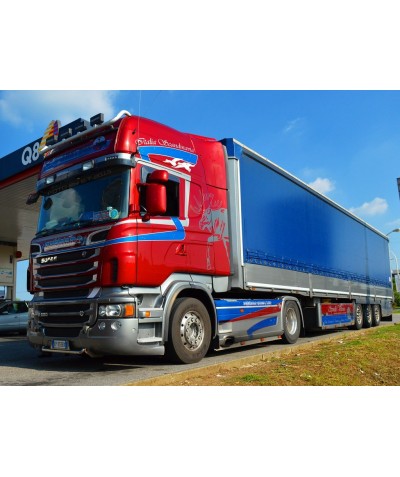 Vittorio Spinelli, aka "the Gypsy", a sort of legend among Italian truck drivers, more than 40 years of life spent behind the wheel.
Born in 1952, he is married, father of two daughters and to finally stay calm and rest in Carate Brianza, in the province of Monza, where he lives, he does not even think about it, despite being retired for five years.

Every day he continues to get on his beloved truck to transport furniture between France, Scandinavia, Portugal and Romania.
A unique character, it is said that he has gypsy origins, with a clear goal in mind: to do charity for those who have been less fortunate in life than others.

This is why "the Gypsy" has decided to get behind the wheel of the "Coast to Coast" humanitarian association, to help children in need in Eastern Europe, of which he is now the President.
You can find the article in our shop HERE
In Same Category
Related by Tags
Comments
No comment at this time!
Leave your comment