Presentata a Misano l'edizione Speciale dell Iveco S-Way dedicata alla leggenda del Turbostar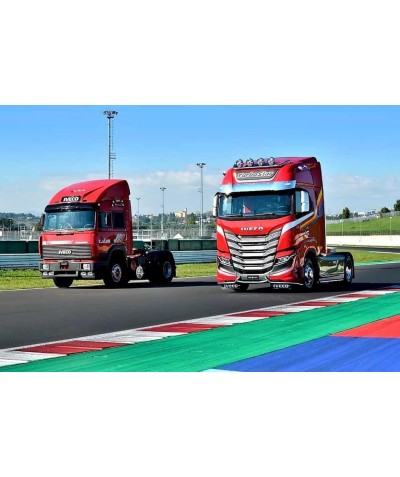 On the occasion of the 2021 Truck Grand Prix of Italy, at the Misano racetrack, IVECO presented the IVECO S-WAY TurboStar Special Edition to pay homage to the legacy of one of the most iconic, legendary and innovative trucks ever produced: the TurboStar . A vehicle that has made history and is now ready to be part of the future, a best seller with unique performances that make it a flagship not only for the brand, but also for all those who proudly drive of a legend.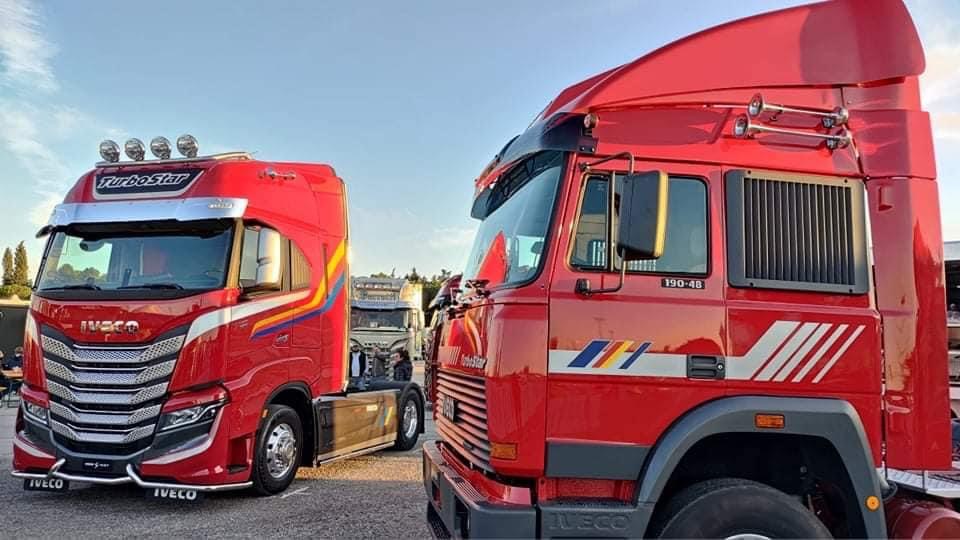 The IVECO S-WAY TurboStar Special Edition is equipped with a 570 hp Cursor 13 engine, a new chassis completely redesigned and designed based on strength and mounting versatility, 12-speed HI-TRONIX automated gearbox, upper and side spoiler, headlights Full LED, Driving Style Evaluation and Driver attention support, integrated tire pressure gauge (TPMS), self-adjusting climate control and Parking Cooler. From the point of view of connectivity, the special edition of the IVECO S-WAY is equipped with Infotainment with navigator and IVECO Driver Pal, 4G Connectivity box, and IVECO Hi-Cruise predictive driving system.
The graphic layout of the 1980s vehicles has been reinterpreted in a modern way, with the double TurboStar red and technical gray metallic colors. The classic IVECO colors of the time, yellow, red and blue, have been taken up along the cab, adapted to the shapes of the IVECO S-WAY.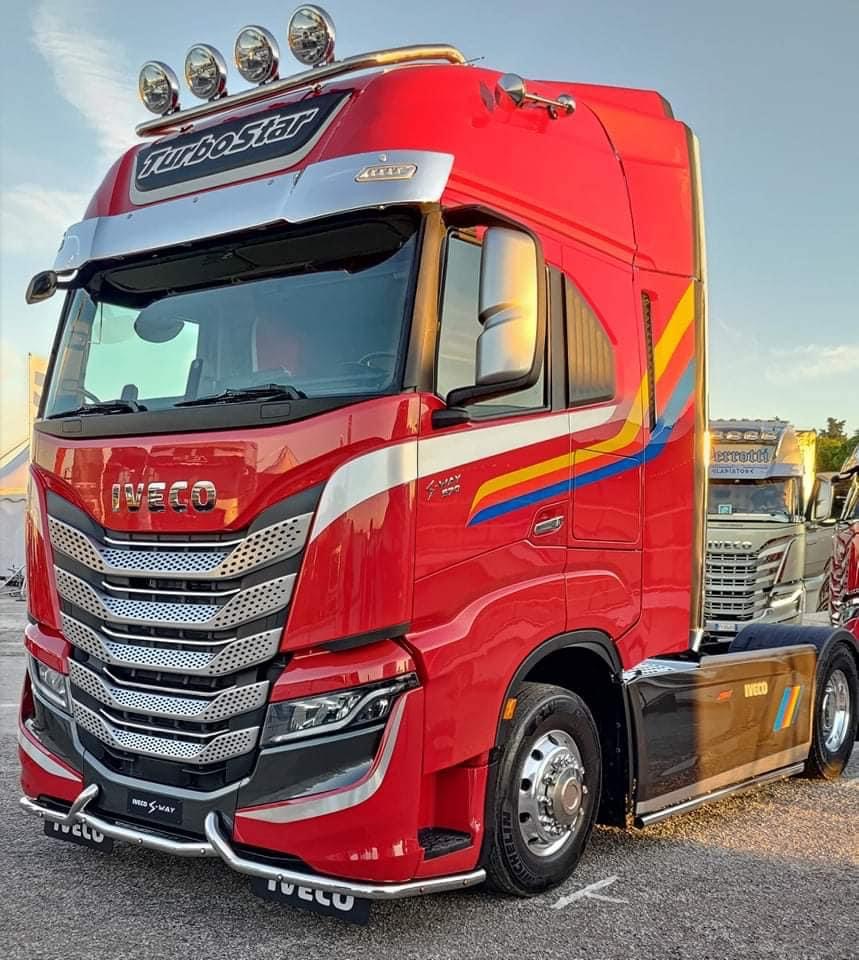 The TurboStar, a legend who wrote the history of IVECO and with this heavy sentence that in my humble opinion they could achieve something more.
The structure of the new S-Way a pleasant truck with an attractive design in this case is nothing more than a poster with a poster of the Turbostar attached to it.
Among the novelties of September you will find the decal kit dedicated to this vehicle.
Comments
No comment at this time!
Leave your comment