Max-Model new graphics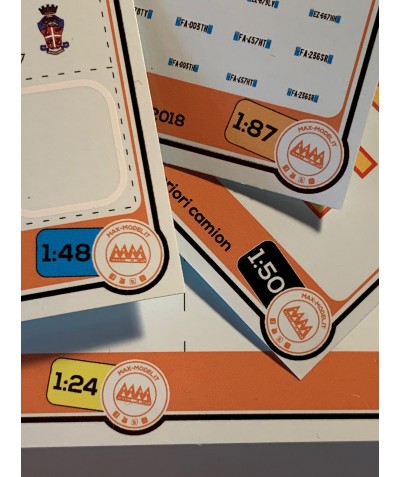 New graphic design for Max-Model articles, our articles have  colored outfits for a few days now.
We have decided to add colors to our articles, for greater ease of purchase on each article you will find a colored TAG with the scale written on it.
n particular we have dedicated the following colors to the following scales:
- 1:14 white
- 1:24 yellow
- 1:32 lilac
- 1:35 green
- 1:43 red
- 1:48 lightblue
- 1:50 black
- 1:72 brown
- 1:87 orange
- 1: 160 gray
So from now on look for the right color of your scale and let us guide you in the path of our site.
Comments
No comment at this time!
Leave your comment