Iveco Turbostar 190-48 Special 2.0 we're almost there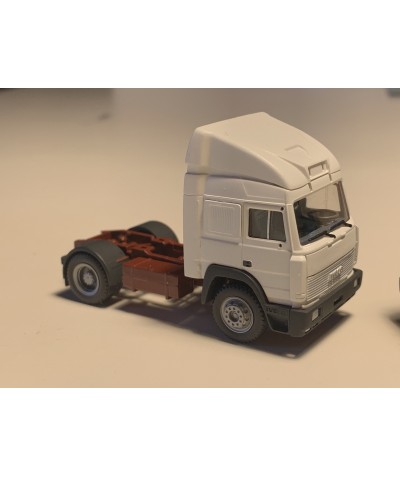 Also tonight we will talk about the Iveco Turbostar 190-48 Special HP project.

Max has worked hard this week on the project and has finally finished painting both the Turbostar and the MAN which will then be decorated with the liveries of the German company Winner Spedition.

The Turbostar 190-48 Special is slowly taking shape and is partially reassembled: cabin, interior, chassis and rear fenders, the decals are missing which as always Max made confusion thinking he had them, but in the end they were from the Turbostar Iveco 190-48 Special project black, but they were missing for the white one that has the shadows of the inverted writings.

No problem next time there will be for sure a lot however Max is working on the rims that are specific to the Special and are also all handmade.
In addition, Max has completely decorated the Trailer of the German company Winner Spedition and even if he had some problems with the painting, remember that it was done in a spray can on a humid day, Max intends to age it so he will make sure to come up with something. good. Even the dedicated tractor for this is completely painted, only missing to assemble it and attach the decals, a job that will be done in the next few days.

Grandpa Massimo was not physically with us tonight but he followed us away from his grandson's house, surely he will not miss it next time let's not forget that next Tuesday will be a rest day and we will be back with you 8 March !!!

Do not miss…


Comments
No comment at this time!
Leave your comment