Interview: ModellBau Truck Diorama in Jabbeke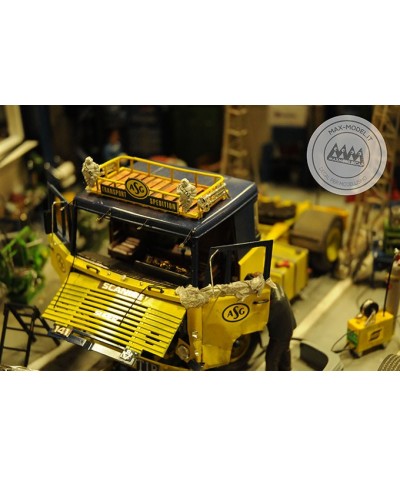 Every year in Jabbeke Show there are so many things to see and is nice to watch at home all the photos and videos taken in the 2 days model kermesse.
Here it is the video interviw with the creator of a wonderful diorama in 1:24 scale.
ModellBau Truck spent some time with us answering to our questions and explaining the origin and steps of the construction of his diorama.
This diorama was born from his experience as a mechanic, the scene represent a thirty years ago reality, with trucks stopped due to accidents and breakdowns. The only difference is that he worked on Volvo and the diorama has Scania trucks on the scene.
All parts come from his fantasy, thanks to 3d modelling or photoetched parts but also from watches...yes the little tiny parts you find in the swiss watches! All built with extreme capacity and very realistic manual skills.
You need time to appreciate the million of realistic details in the diorama but is a joy for your eyes indeed!
Let's see the video to hear from ModellBau Truck voice his story and then some photos to better appreciate the finest detail!
In Same Category
Related by Tags
Comments
No comment at this time!
Leave your comment