All the news waiting for you for September and October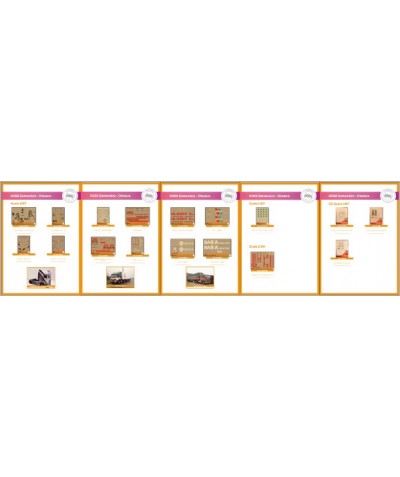 All the news you can find in the next two months, finally the Middle East world is expanding! With Ulusoy and SASA Adana, but a blast from the past with Frigoscandia and Müller, instead for the more modern forwarders with a lot of history behind them such as Deret Logistica and Geodis.
There is no shortage of kits that will amuse you, given our recent trip to France we have made two Renault T: the Robust, intended for all used vehicles and the Vive la France kit, our creation that is very popular, a quick passage to Holland with a new one. metallic red color ideal for the Scania S, but also an old glory like the Fire Griffin, this time presented in gold and black, should not be underestimated.
Is not missing even a "grandpa" in limited edition so you will find the MAN F2000 Golden Edition which contrasts well with a sparkling and futuristic S-Way from the Acconcia company.
In order to always provide quality products, we occasionally carry out restylings, this time it was the turn of the letters to be used on the isotherms now present in a renewed article.
The offer in the 3D sector has also been extended with all the old-fashioned Volvo powers, the clearance lights and, drum roll, finally the long-awaited side skirts for Iveco Turbostar.
Ah, let's not forget the new color of the silver red Freighliner called Jakson 1
It will be fun for the next couple of months ...
In Same Category
Related by Tags
Comments
No comment at this time!
Leave your comment