A new challenge is here: Challenge for Peace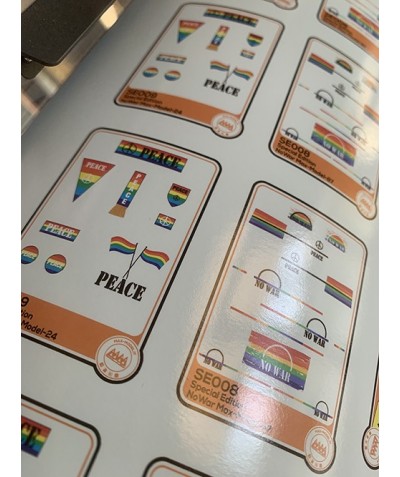 A new challenge is born!


The Max-Models have created a new contest to reinforce the importance of peace, we would like to flood the world with positive messages! What better way than making them travel with our models?

This is why on the site there are two kits designed for 1:87 and 1:24 scale that you can use to give kickstarting to your imagination: SE008 and also SE009.


From now to March 31st you will find one of these decals in your orders or you can put it directly in your cart at no additional cost, one for each cart.

The contest will be open from March 18th until April 24th but remember: the sooner you post the photo on the group "Le decals di Max-Model" and the more chances I would have to receive votes and win the contest!


How does it work in practice?


Write a post in the group "Le decals di Max-Model" with the text #MaxModelForPeace and add as many photos as you want of your model decorated with the decals of one of the two kits.

Anyone can vote for model photos or share them on Facebook even outside the group.

The 5 models that on April 24th will have collected the most "likes" will enter the final to compete for the cover of the Max-Model Facebook PAGE and also for the banner on the Max-Model website in the month of May.

For each "like" obtained the photo will receive a point, for each "reaction" (heart, hugs wow etc.) will get two points, the comments will have no value for the score.

Among the 5 finalist models, Max and Leti will choose the cover photo, importance will be given to how the photo was taken, the scenario where the model is positioned and originality.


At this point all that remains is to take the decal and make the model!
For any other information follow the Live on facebook on March 15th or watch it deferred.


Have fun!
---------------
Un nouveau challenge est né !


Les Max-Models ont créé un nouveau concours pour renforcer l'importance de la paix, nous aimerions inonder le monde de messages positifs ! Quoi de mieux que de les faire voyager avec nos modèles ?
C'est pourquoi sur le site il y a deux kits conçus pour l'échelle 1:87 et 1:24 que vous pouvez utiliser pour donner un coup de fouet à votre imagination : SE008 et aussi SE009.


Dès maintenant et jusqu'au 31 mars vous retrouverez un de ces décalques dans vos commandes ou vous pourrez le mettre directement dans votre panier sans frais supplémentaires.

Le concours sera ouvert du 18 mars au 24 avril mais rappelez-vous : plus tôt vous posterez la photo sur le groupe « Le Decals di Max-Model » et plus j'aurais de chances de recevoir des votes et de gagner le concours !


Comment ça marche en pratique ?


Rédigez un post dans le groupe "Le decals di Max-Model" avec le texte #MaxModelForPeace et ajoutez autant de photos que vous voulez de votre modèle décoré avec les décalcomanies d'un des deux kits.

Tout le monde peut voter pour des photos de modèles ou les partager sur Facebook même en dehors du groupe.

Les 5 modèles qui le 24 avril auront récolté le plus de « likes » participeront à la finale pour concourir pour la couverture de la PAGE Facebook Max-Model et aussi pour l'image sur le site Max-Model au mois de mai.

Pour chaque "j'aime" obtenu la photo recevra un point, pour chaque "réaction" (coeur, câlins wow etc.) recevra deux points, les commentaires n'auront aucune valeur pour le score.

Parmi les 5 modèles finalistes, Max et Leti choisiront la photo de couverture, l'importance sera donnée à la façon dont la photo a été prise, le scénario où le modèle est positionné et l'originalité.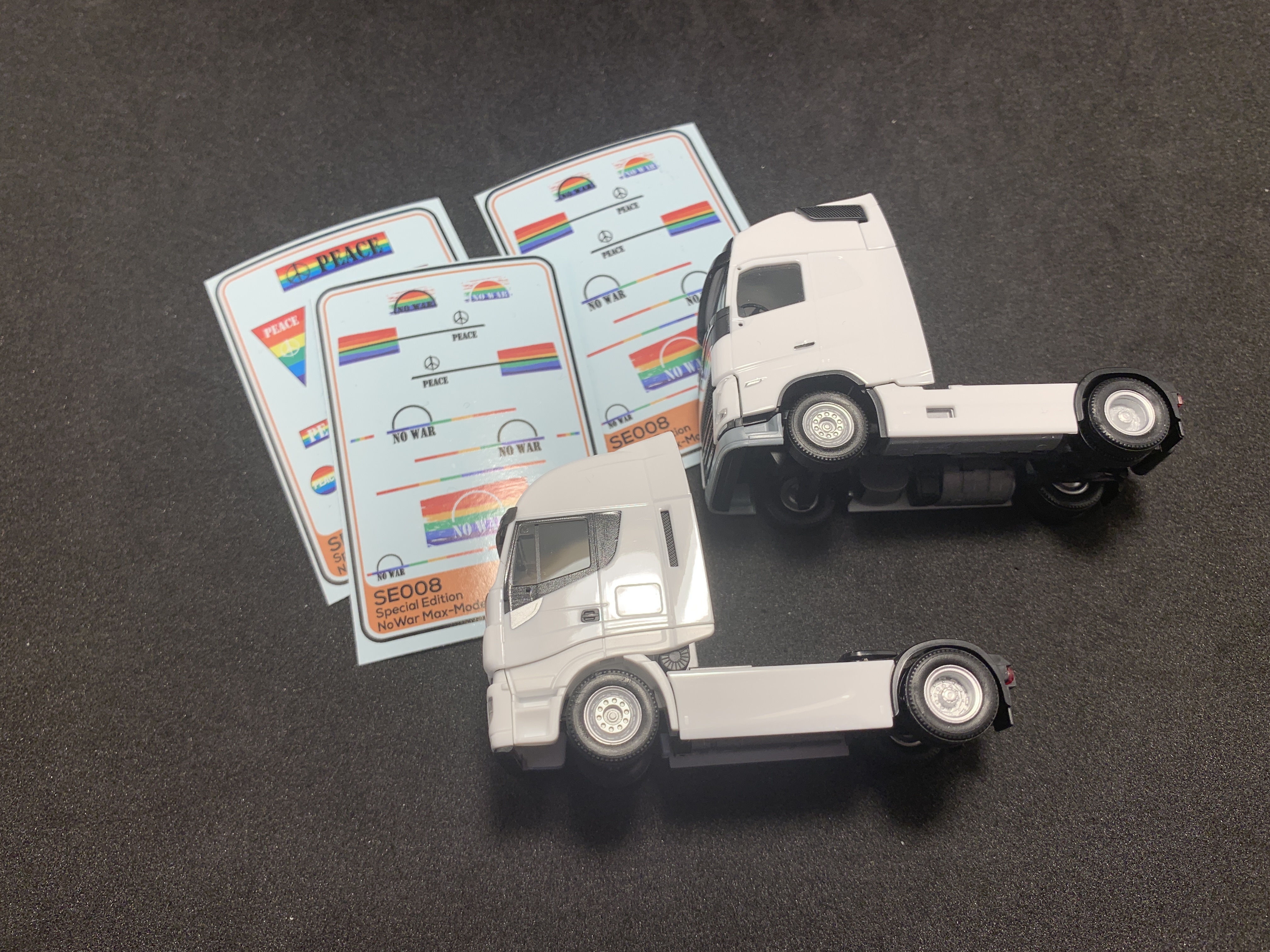 À ce stade, il ne reste plus qu'à prendre la décalcomanie et à fabriquer le modèle !
Pour toute autre information suivez le Live sur facebook du 15 mars ou regardez-le en différé.


S'amuser est un must!
In Same Category
Related by Tags
Comments
No comment at this time!
Leave your comment